Plumbing
Step 10. The concreting of the slab or floor system.
Plumbing contractor will finish plumbing and wastes to sink, baths, vanities, showers, laundry tub, washing machine cocks, toilet hose cocks and hot water system. Check and complete all roof flashings and complete drainage including septic where required.
The plumber can come back and complete all wastes, taps and fittings after the tiler has completed his work. The plumber can also complete all drainage to sewer or septic connection.
The storm water can either run to the road side kerb, to gravel pits or to rain water tanks. The plumber and drain layer have to get all their work inspected and receive an approval certificate from the shire council. This certificate must be passed onto you for your clearance when the house is completed.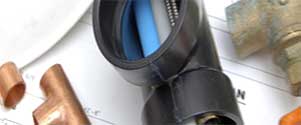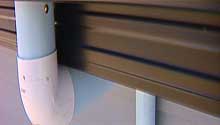 We have all experienced poor quality or even broken tap and bathroom wear, so it is important to purchase items that are functional and well made.
Don't just buy on looks, test the components before you buy and get something that is obviously going to last. Also remember that whilst mixers and more higher priced tapwear can cost more, it can actually be cheaper to install as there are less pipes and labor required in their implementation.
Some examples of what a plumber might finish:
- Taps and spouts for bathrooms and kitchens
- Toilets and wastes
- Hot water systems
- Spa and showers
- Sinks and vanity integration
- Sealing wet areas and closing gaps
Previous Step
|
Next Step