Courses
Step 3. Owner builder's course and registration.
Prior to conducting any construction works, you will need to get your owner builder's licence and register with the Builders Registration Board. Generally the Owner Builder course takes about 15 hours, but this can be accomplished in a quicker time by correspondence and generally costs under $300. Here is a list of education institutions that has been providing courses for owner builders for many years. Courses have been created to cover the requirements of the individual's state or territory.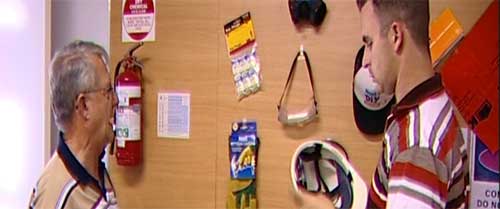 Following are some examples of how clients are supported by the education institutions:
Specifically
In respect to the state and local regulations which are relevant to the property and the proposed construction through the mandatory QBSA nationally accredited course.
Generally
Courseware and support packages provided the Owner Builder with the information, knowledge and tools to successfully manage and coordinate their construction project.
Generally states and territories now require the Owner Builder to demonstrate an understanding and knowledge of Owner Builder obligations that relate to the exercising the privileges of a building permit.
Example: For Queensland this is achieved through the satisfactory completion of the Course in Preparation for Owner Builder Permit 30945-QLD.
This course is nationally accredited and can only be offered by Registered Training Organisations who must operate under the strict guidelines of the 12 Standards for RTO's as specified in the Australian Quality Training Framework.
Every course is developed and delivered as a nationally accredited unit of competency, and successful completion leads to the award of a Statement of Attainment issued under the Australian Quality Training Framework.
This Statement of Attainment can be used as "evidence" in your portfolio and must be attached to your application for an Owner Builder Permit.
Your own knowledge and skills will often determine how much additional support you will need, if any.
You can choose the method in which best suits your particular situation:
Classroom
Hard Copy Correspondence
On Line option
All the courses cover the following:
Main responsibilities of being an owner builder
Finance Control and Progress Control
Legal responsibilities
On and off site administration
Insurance and financing
State specific sourse includes information on:
Having an understanding of your obligations as an owner builder
State Building Services Act and your responsibilities
Insurance
OH & S ( Occupational Health and Safety
Other information the course contains are tendering, record keeping, the administration regarding contracts, scheduling of construction and your obligations with regards to workplace health & safety.
Previous Step
|
Next Step