Kit Homes New Caledonia
Our kit homes supplier has a large range of kit homes that can be modified to suite your needs and your budget. All the kit homes listed on this website can be delivered throughout New Caledonia including Noumea , Kone, Paita, Mare, Dumbea, Le Mont-Dore and Lifou.
Notre kit de maisons fournisseur a une large gamme de maisons kit qui peut être modifié à la suite vos besoins et votre budget. Toutes les maisons kit répertoriés sur ce site peuvent être livrés partout Nouvelle-Calédonie, y compris à Nouméa, Koné, Païta, Mare, Dumbéa, Mont-Dore et Lifou.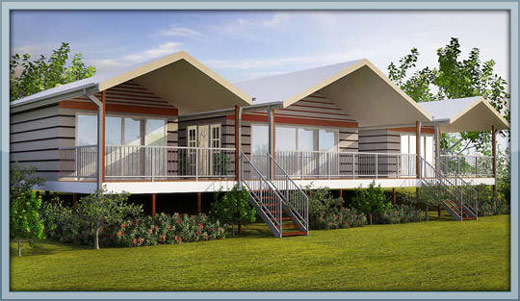 Save Thousands By Choosing The Kit Homes Way.