Kitset Homes Christchurch New Zealand
Fast, cost effective and efficient. Steel framed homes.
Christchurch is currently experiencing a major increase in demand for the cities rebuild which is causing long delays within the construction industry. Mana Kit Homes can make a difference with time frames and getting materials on site faster. A complete home can be supplied to the lock up stage including internal linings is able to be landed in Lyttelton within four weeks from point of order. This four week period is for a one off design and could be reduced for larger projects where multiple homes are being ordered consecutively. Your design or ours, there are no limits on style and design.
Our manufacturing system is designed for the owner builder and developer with assembly made simple.
We can supply as little or as much from our standard materials package listed, with the main suggested focus being on framing, windows and the like where the Christchurch turn around can be months. Our manufacturing times on average are three weeks ready for shipment.
All homes are made compliant to the required standards as set out by the local councils. This includes energy R ratings for walls, ceilings and windows, wind ratings and any additional structural requirements needed to be in line with the new standards.
All products are manufactured in Australia with our steel frames being Bluescope Truecore Steel. Windows are able to be any design style and custom made is also available.
The framing and trusses can be sent either prefabricated or flat packed. Flat packing will allow many more frames in to the container if multiple homes are being purchased.
Assembling the frames on site is a very simple task and only requires a flat area for assembly. Full step by step instructions are provided and two men can put the framing panels together for an average sized home in a few days.
Below shows a home with a mix of flat packed and prefabricated frames. We always strive to send as many prefabricated frames as possible to assist on site with speed.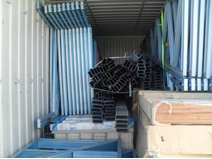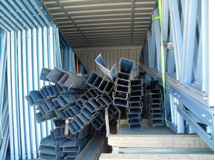 The following demonstrates a fully prefabricated home including both the frames and trusses.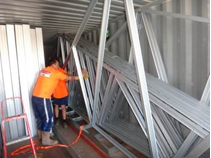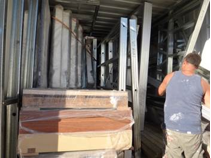 Our standard inclusions are for supply to the "lock up" stage including internal doors, robes, linings and trims. Should you wish to obtain certain components locally, we offer the flexibility to do so.
We can also supply the fit out items such as kitchen, bathroom and laundry, over and above the standard lock up kit.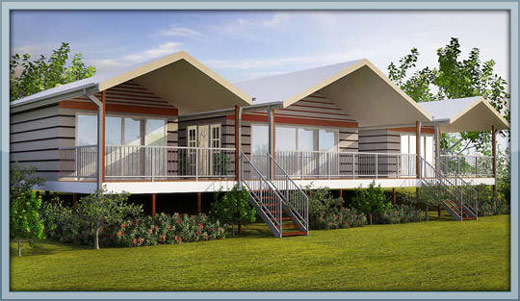 Save Thousands By Choosing The Kit Homes Way.